Farmweight
Farmweight from grainit makes it possible to send weight data directly from the bridge weight to the grainit app. This saves you time by eliminating manually entering weight in the app and the registration takes place from the driver's seat of the tractor or truck! This reduces the risk of mistakes on the long harvesting days.
With a Farmweight installed it is possible to drive both ways on the bridgeweight, since no display on the bridgeweight is required.
Farmweight transfer data to grainit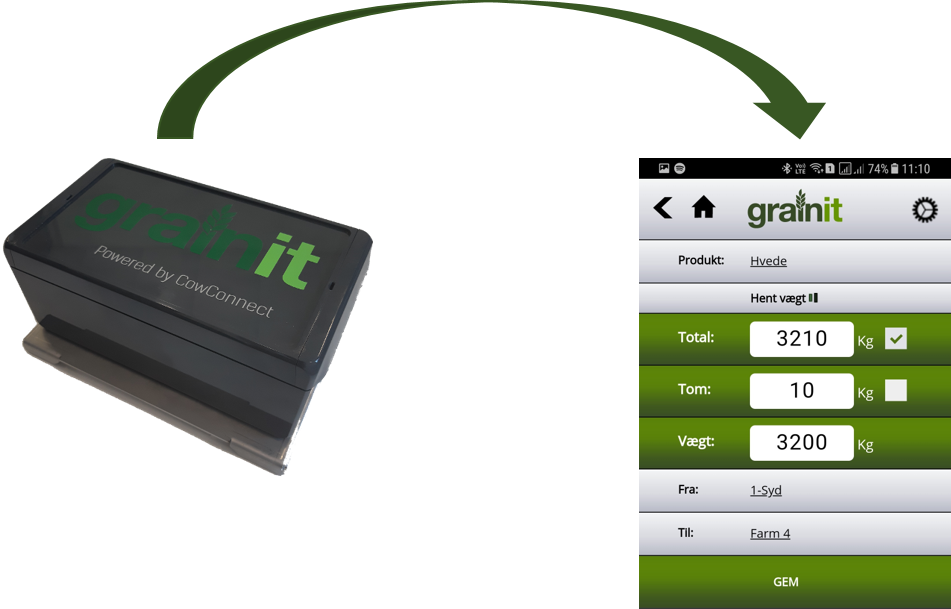 With a Farmweight from grainit you get the following:
- Registration to warehouse without leaving the driver's seat,
- No typeing errors due to manual registration,
- Drive both ways on the bridge weights.