Get full control of your harvests
Grainit is an intelligent farm storage management system.
Harvest yields are registered for each field and you have full control and overview in real time at any time.
And we do connect and communicate with your weighbridge as well !


Everything you do during harvesting is registered by Grainit:
The crops you are harvesting

The crops you buy-in


and data are transferred from the weighbridge
It's all done on the App. You simply drive up onto the weighbridge, enter the weight as indicated on the weigh screen and your load is registered. That's it!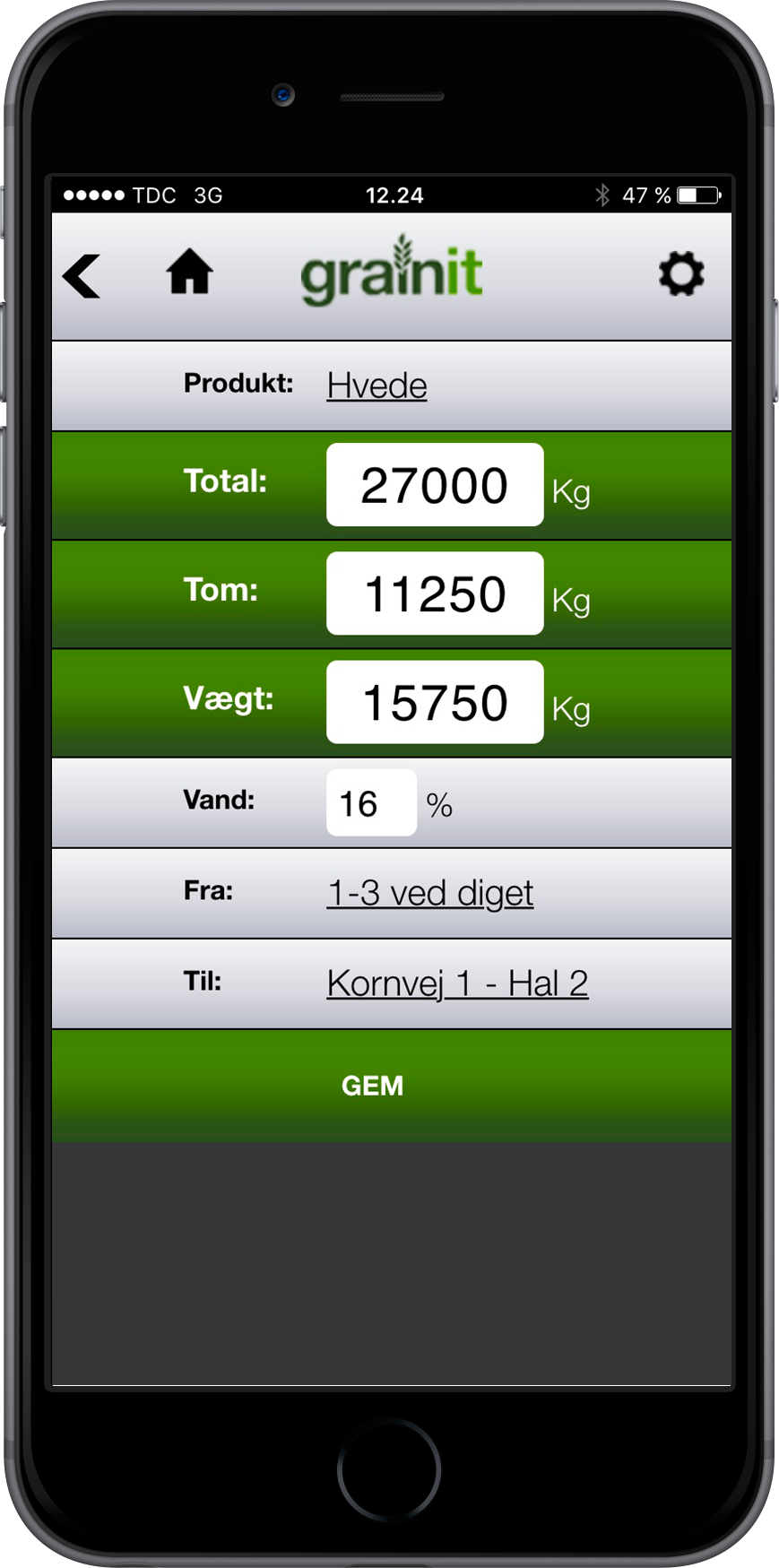 Your benefits with Grainit:
Complete overview of all your yields

Full control of all registrations - no paperwork or sticky notes

Always knowing who did what and when


Visual overview on smartphone, tablet and computer

User control and individual control




Automatic data tranfer to the weighbridge
Grainit connects to the weighbridge via our Farmweight-box. The box transfers data to the cloud which the App on your registers. Can also be used when relocating feed or pigs!
Grainit - Make sure you're ready for harvesting
We help you with your Grainit setup and ensure everything is up and running.
Call us at +45 70203159 or send a message on the button below - and we will find the perfect solution for you.